EOLE program:
sailing spice transportation

When the breath of EOLE carries the spices
Eole, an exciting transport program, a responsible approach carried by the wind, which gives meaning to our quest for the best spices.
After Brazil, where we sailed to bring back the wonderful Bahia pepper, we will set sail for Cameroon, Ethiopia, Dakar, Montreal... before heading to Madagascar.
At the the rhythm of a 60-foot IMOCA, we criss-cross the oceans to the source of peppers, berries, and other wild follicles!
Isn't it the most beautiful way to combine civilizations and gastronomy?
For Terre Exotique, it is about continuing to give meaning to our commercial and logistical approach. Our peppers and spices are rare, come from far away, and from all over the world.
Making the EOLE program: Spices Transport by sail over time is an ambitious projectthat mobilizes our entire team. We are happy to contribute to reducing our carbon footprint.


Learn more about the EOLE program
So, we acquired an IMOCA, an 18-meter racing sailboat. The boat's structure, designed to navigate in stormy seas, allows us to
transport about 5 tons of spices. It is a fast sailboat that enables us to plan several rotations per year, to meet our farmer friends from all over the world.
Transporting spices, embarked as close as possible to the plantations, on an IMOCA, an 18-meter racing sailboat.
A virtuous mode of transport. Speed, agility, efficiency.
A capacity to transport up to 5 tons of spices per crossing.
A wide range of action: Mediterranean Sea, Atlantic Ocean, Indian Ocean.
A human adventure in harmony with the values of the maritime world.
A spirit of discovery.
A goal to train skippers and crew members.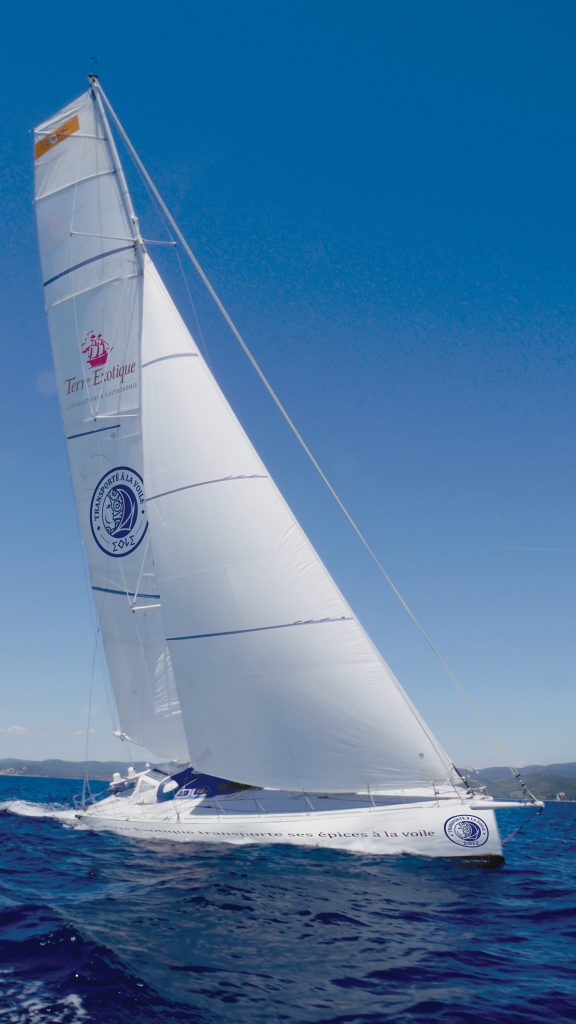 Strengthening Relationships with Suppliers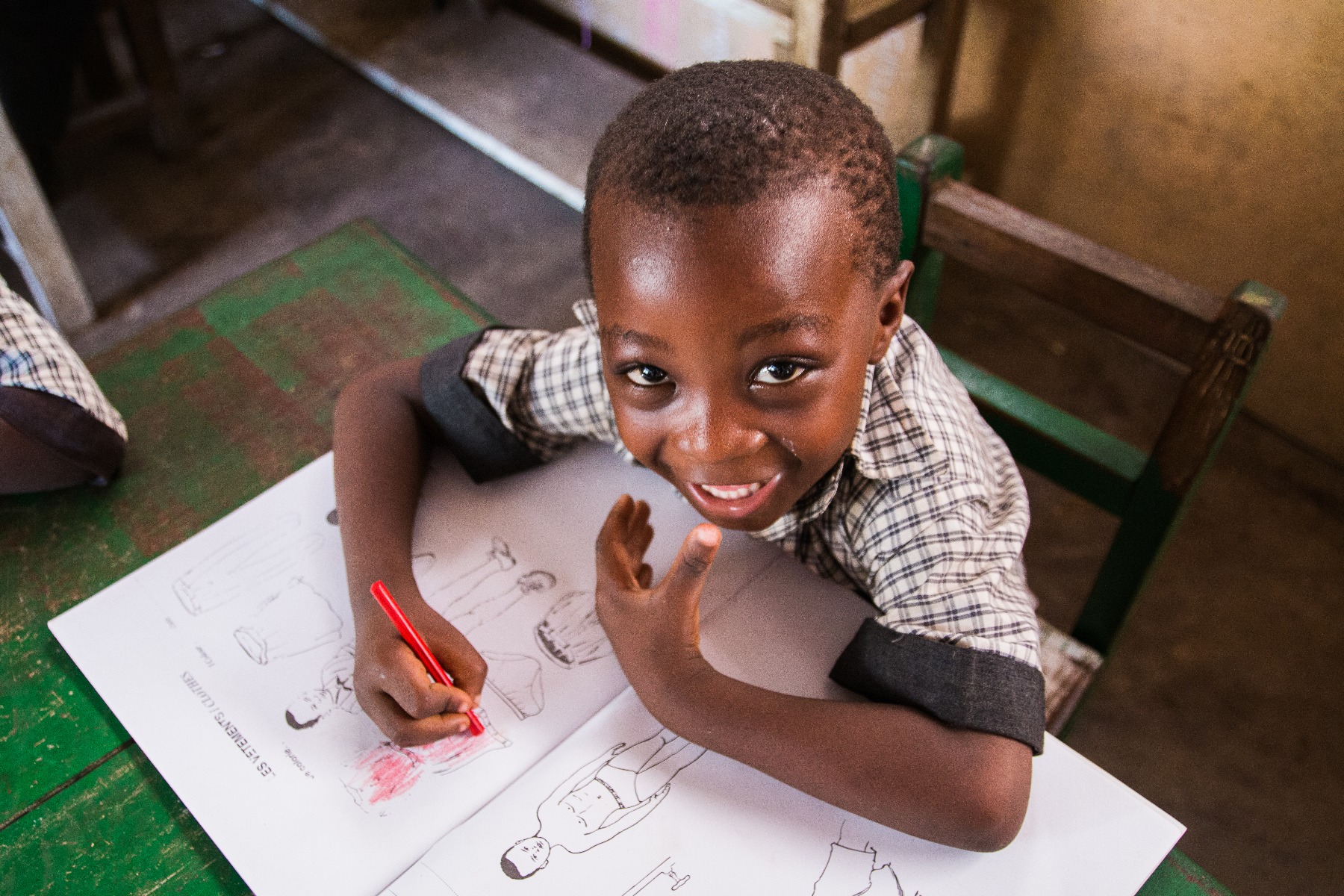 When possible, we will load school supplies to support schools located in production areas.
For example, at the bilingual school in Penja (Cameroon), they have requested computer equipment, textbooks, and books to enrich their library. Therefore, we will depart with donations collected by ourselves and humanitarian associations.
Each stop will allow us to strengthen relationships with our suppliers and better understand their culinary customs and habits. The great diversity of destinations allows us to schedule rotations throughout the year (spring-summer: Mediterranean Sea and Northern Hemisphere / autumn-winter: Red Sea and Southern Hemisphere).

The Terre Exotique sailboat: presentation and achievements
Technical specifications:
IMOCA 60 « FaceOcéan »
Design: Groupe Finot / Conq
Builder: JMV Cherbourg
Launched: 1998
Length: 18,28 m
Draft: 4,50 m
Achievements:
Vendée Globe 2000 : 9th
Around Alone 2002 : 6th
Vendée Globe 2008 : 8th
Vendée Globe 2016 : 18th
Route du Rhum 2018 : 2nd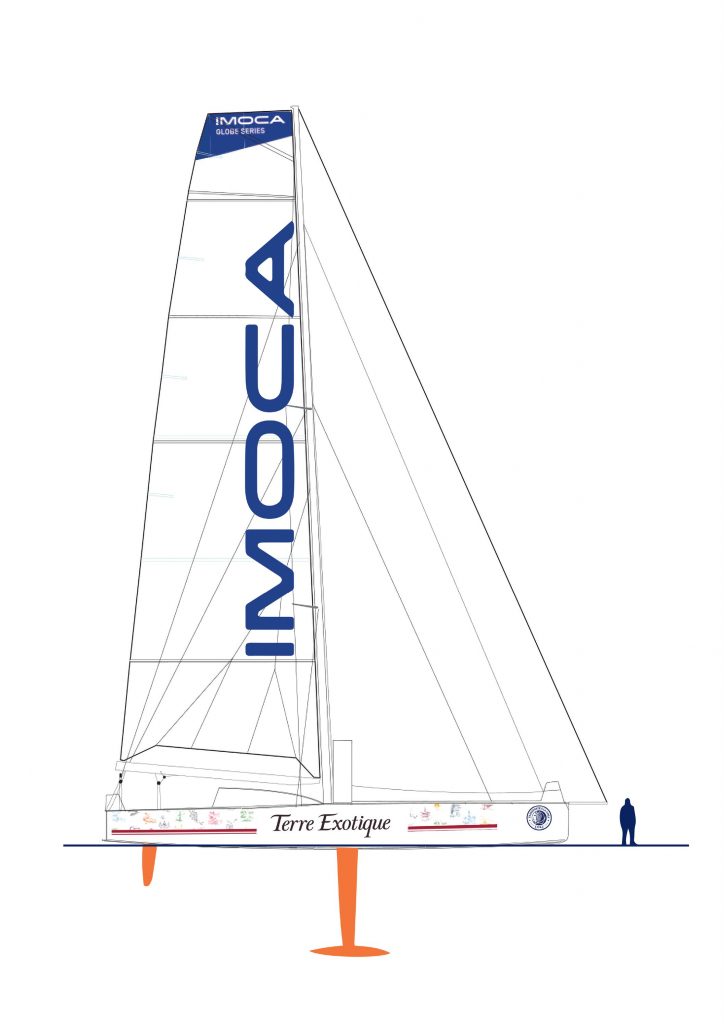 The Navigation Program
Several rotations are planned again this year. The Eole program will be carried by the wind to sail in the Mediterranean and on the Atlantic (Crete, Costa Rica, Brazil, Canada,...).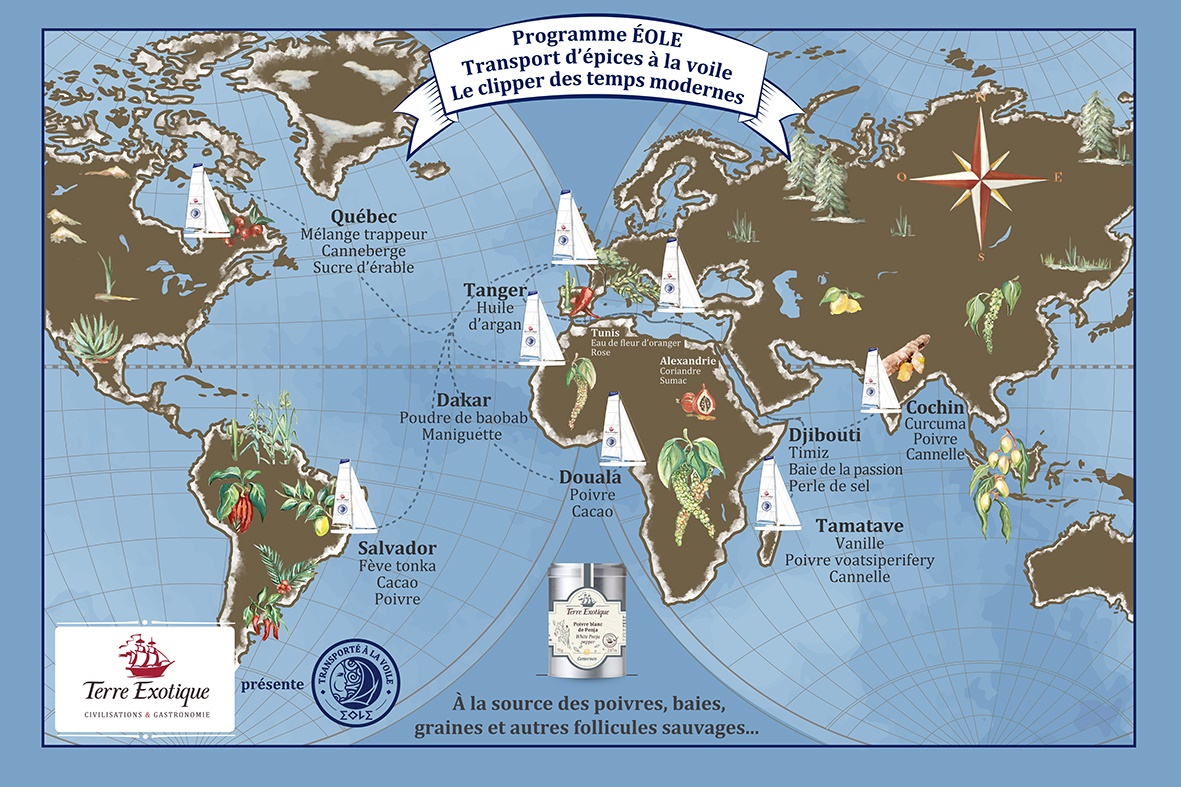 Thanks to our program partners!
Sébastien Destremau, ambassador of the EOLE program
Born on August 24, 1964, Sébastien Destremau is a French sailor and skipper. He participated in the Vendée Globe 2016/2017 and finished 18th (last classified) out of 29 participants.