WAFFLES WITH MATCHA GREEN TEA AND FLOWERS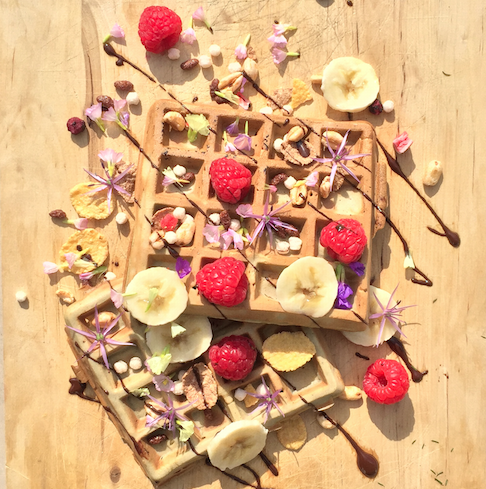 Makes 10 waffles | Preparation time: 15 mins | Cooking time: 30 mins | Leave to stand for1 hour
250g flour
1 sachet yeast
25cl almond milk
50g sugar
2 eggs
130g butter
2 teaspoons matcha green tea
Salt
Mix the flour, yeast and sugar.
Beat the eggs and add to the flour.
Add the almond milk gradually and whisk.
Add the melted butter, a pinch of salt and 2 teaspoons of matcha green tea. Mix well.
Leave the waffle mixture to stand in the fridge for 1 hour.
Make the waffles in a lightly greased waffle machine. Leave to cook for 5 minutes. The waffles should be golden brown and caramelized.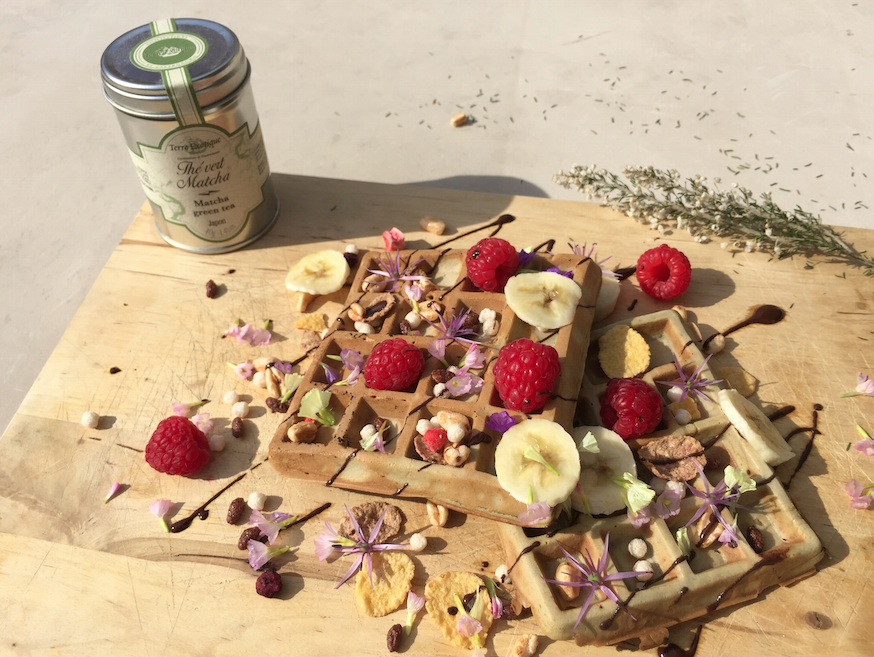 7. Sprinkle the flowers over your waffles.
The products we used for these waffles: