Terre Exotique bearnaise sauce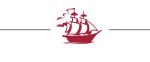 Ingredients for the recipe:
Melt the butter over a low heat then remove from the stove and add a teaspoon of the bearnaise sauce mix.
In another saucepan, add the shallots, vinegar and white wine then reduce.
Remove from the stove then add the egg yolks and whisk rapidly.
Then, put the saucepan back on the heat and stir constantly until the sauce is thick and creamy.
Then add the second teaspoon of bearnaise sauce mix, remove from the stove and add the melted butter and whisk.
Delicious served either hot or cold!