Huilerie Beaujolaise:
35 years of passion, 30 years of expertise.

The human adventure at the heart of the creation of Huilerie Beaujolaise.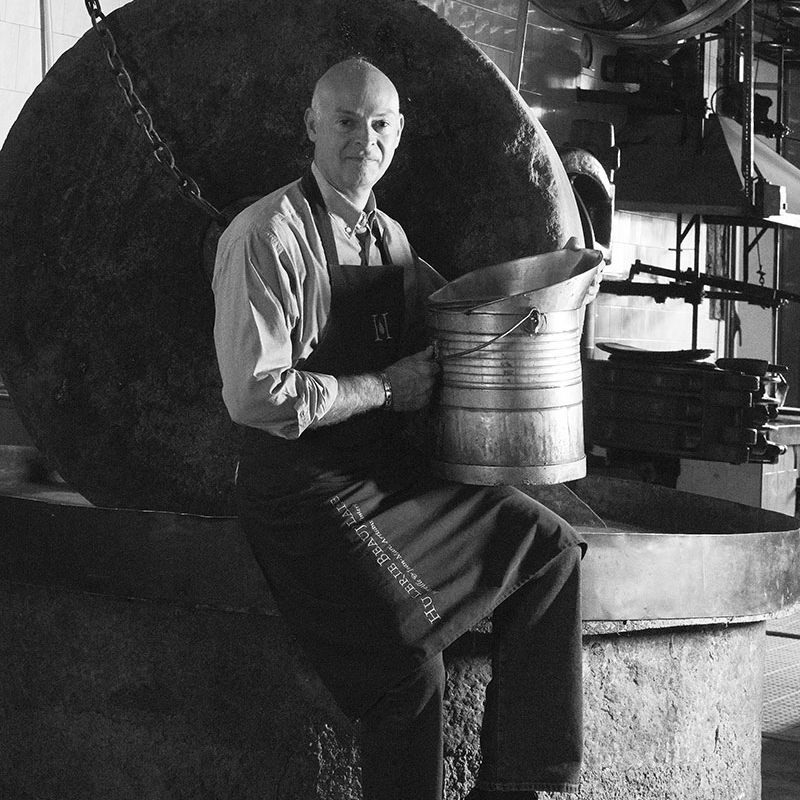 In 1981, Jean Marc's parents purchased an old hardware store in Beaujeu, unaware of the adventure that awaited them. A old stone mill, a frying pan, and a press were hidden, like treasure, in the back room.
That same year, Jean Marc began his training as a craftsman oiler in 1981 under Gustave Pascal in Isère – the land of walnuts – and the company became Huilerie Jean Marc Montegottero in 1987.
Five years of effort were needed to gain recognition for the quality of virgin oils, as France was favoring industrial agriculture.
In 1999, the company, now called SARL Huilerie Beaujolaise, experienced international growth thanks to a philosophy aimed at offering an exceptional, authentic, and healthy product, made entirely by hand.

Artisan oiler, or the art of crafting.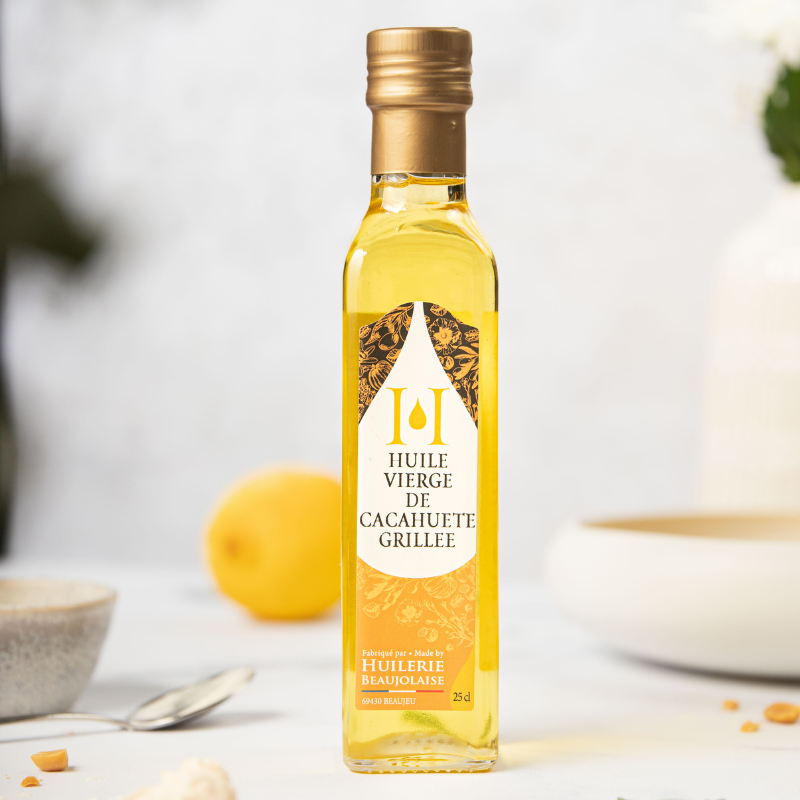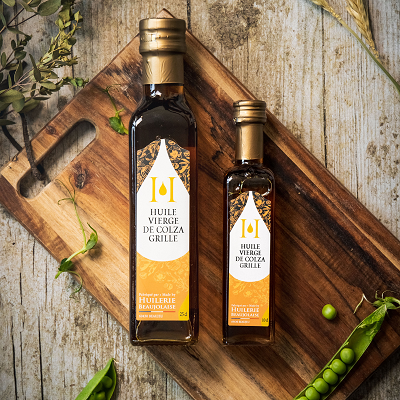 Once shelled, the fruit is crushed under a stone mill or mechanical flattener. Next, cooking in cast iron pans enhances the taste of the fruit, a raw material rigorously selected.
The cooked fruits are then pressed using a hydraulic process. This slow pressure yields specific yields for each fruit.
Natural filtration is carried out on blotting paper after a settling period of 5 to 7 days.
"An oil, a fruit! It's an honesty that I have always followed, even when I earned nothing: not to cheat, not to cut, not to resort to additives."
Jean Marc Montegottero
To ensure the processing of nuts, the pressing equipment is developed at a second production site near Beaujeu in 2007.

The oil and its measures...
To obtain one liter of hazelnut oil, 2.2 kg of shelled fruits, or 4 kg of whole fruits, are needed.
To obtain 100 ml of poppy seed oil, 450 g of seeds are used.
To obtain 100 ml of pistachio oil, 250 g of shelled fruits are used.
Huilerie Beaujolaise is now captivating the culinary world thanks to the preserved taste qualities at every stage of production.
Michelin-starred chefs such as Maison Troisgros, Jacques Lameloise, Frédy Girarnet, Philippe Rochat, the Pourcel twins, and Maison Marcon enhance their dishes with this precious nectar, even incorporating it into their signature creations, much to the delight of Jean Marc.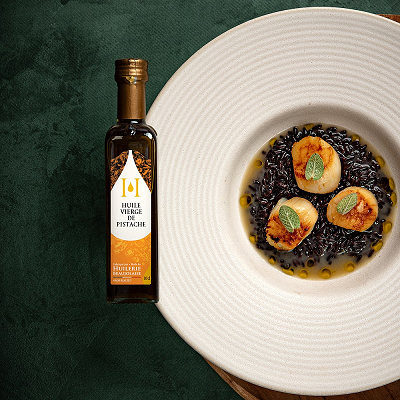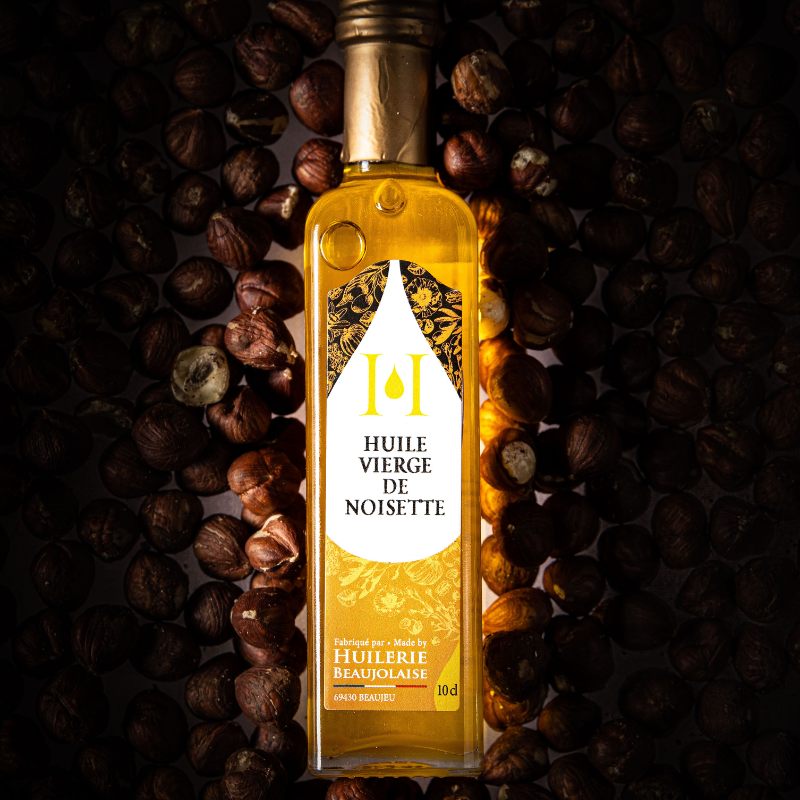 Huilerie Beaujolaise offers traditional virgin oils, balsamic vinegars, and fruit vinegars, whose flavors explode in the mouth!
Did you know?
Huilerie Beaujolaise sheds some light on the term "virgin."
"[It] corresponds to a specific, often overlooked, legislation. An oil is virgin when it comes from the same healthy and edible fruits, is obtained by mechanical extraction, without the addition of any additives, and is filtered on blotting paper. There is therefore no possibility to improve the quality of the product if the fruit is acidic or doesn't taste good. The term 'cold-pressed' corresponds to a temperature, at the time of extraction, below 30°C for olive oil and less than 60°C for other fruits."