Chicken with Ma Khaen berry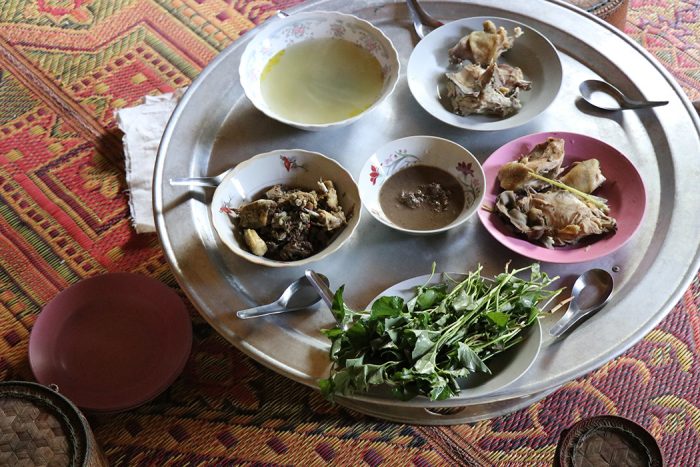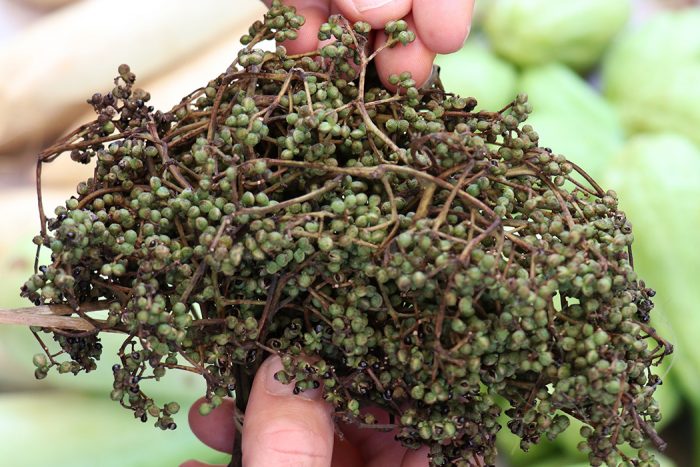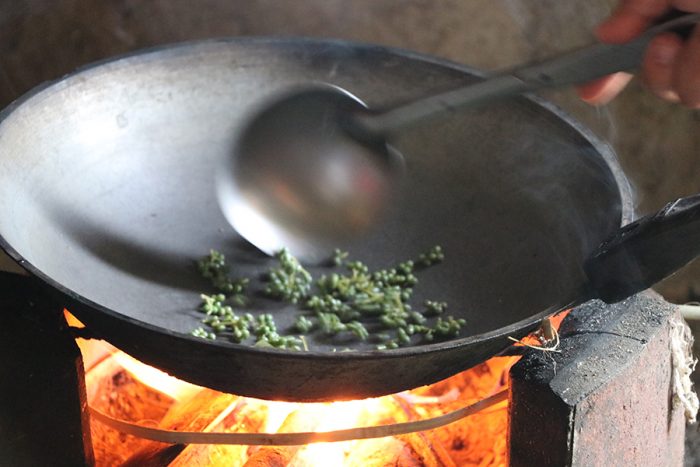 Serves 4
Sticky rice
Ingredients: 200g. sticky rice. Seasoning: salt.
Wash the rice several times in water.
Cover the rice with salted water just 1cm above the level of the rice. Bring to the boil over a low heat stirring constantly.
Once all the water has been absorbed by the rice, place in a steam cooker or a steaming basket, over a saucepan of boiling water for 30 minutes.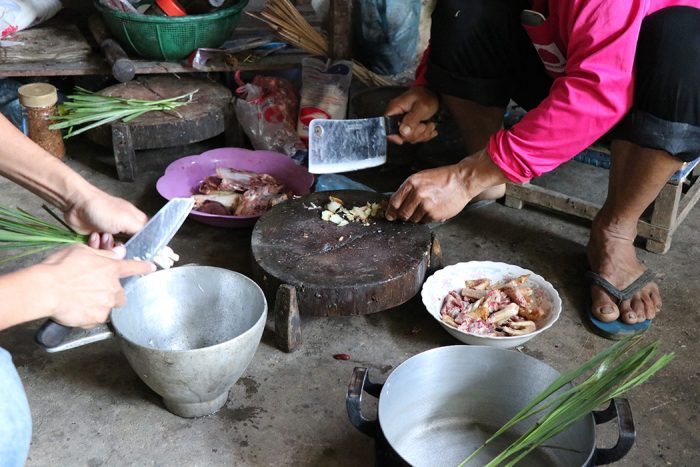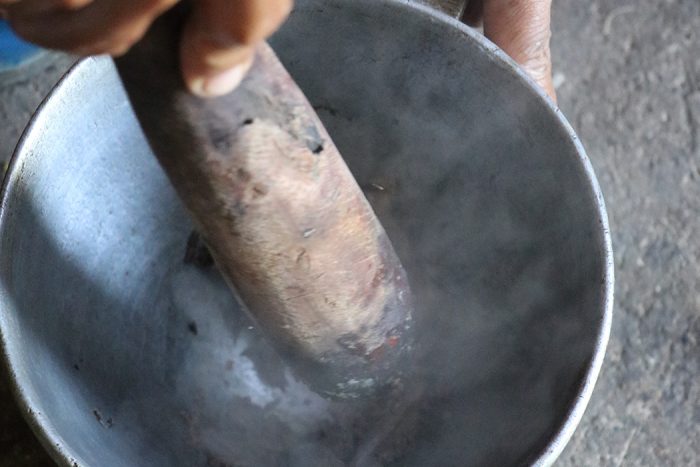 Chicken
Ingredients: 1 whole farmhouse chicken. 10 cl sesame oil. Seasoning: salt, Ma Khaen berry.
Cut the chicken into pieces. Keep the bones and gizzards to one side.
Season the chicken and fry for 15 minutes in some sesame oil, turning frequently.
In a large saucepan ¾ full of salted water, boil the bones and gizzards over a medium heat for 20 minutes, in the last 5 minutes add the Ma Khaen berries ground with a pestle and mortar.
Keep the gizzard stock to one side.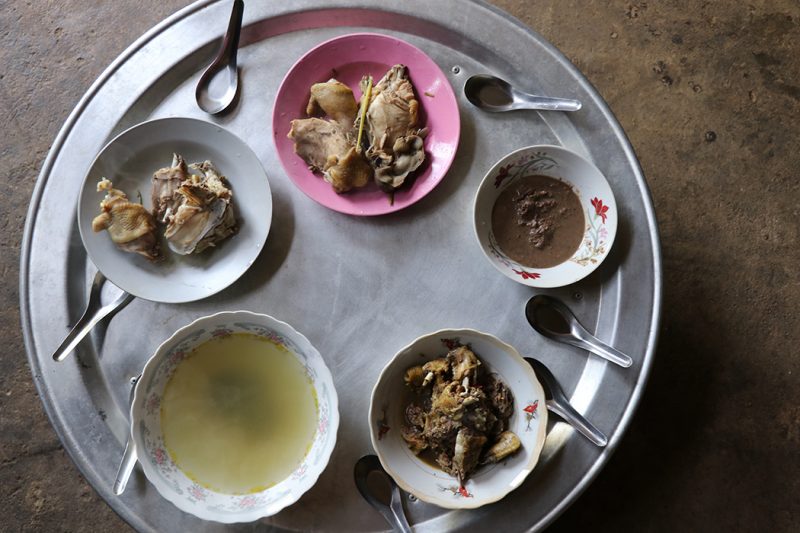 Chéo Bong Chutney
Ingredients: 3 cloves of garlic. 1 medium sized piece of fresh ginger. 2 sticks of lemon grass. 1 red onion. 2/3 piri piri pepper to taste. 3 teaspoons brown sugar. Nuoc mam cham sauce. Rice vinegar. Grape seed oil.
Wash and chop the garlic, ginger, lemon grass, and red onion. Fry in some oil until golden brown, put aside in a bowl with the cooking oil.
In a pestle and mortar, grind the chilli pepper, then add the garlic, ginger, red onion and lemon grass.
Add the brown sugar, 2 teaspoons of Nuoc mam cham sauce and 2 teaspoons of rice vinegar and the cooking oil.
Mix well to obtain a creamy paste

Products needed for this dish: